Status quo - dark theme & more
Posted: April 3, 2020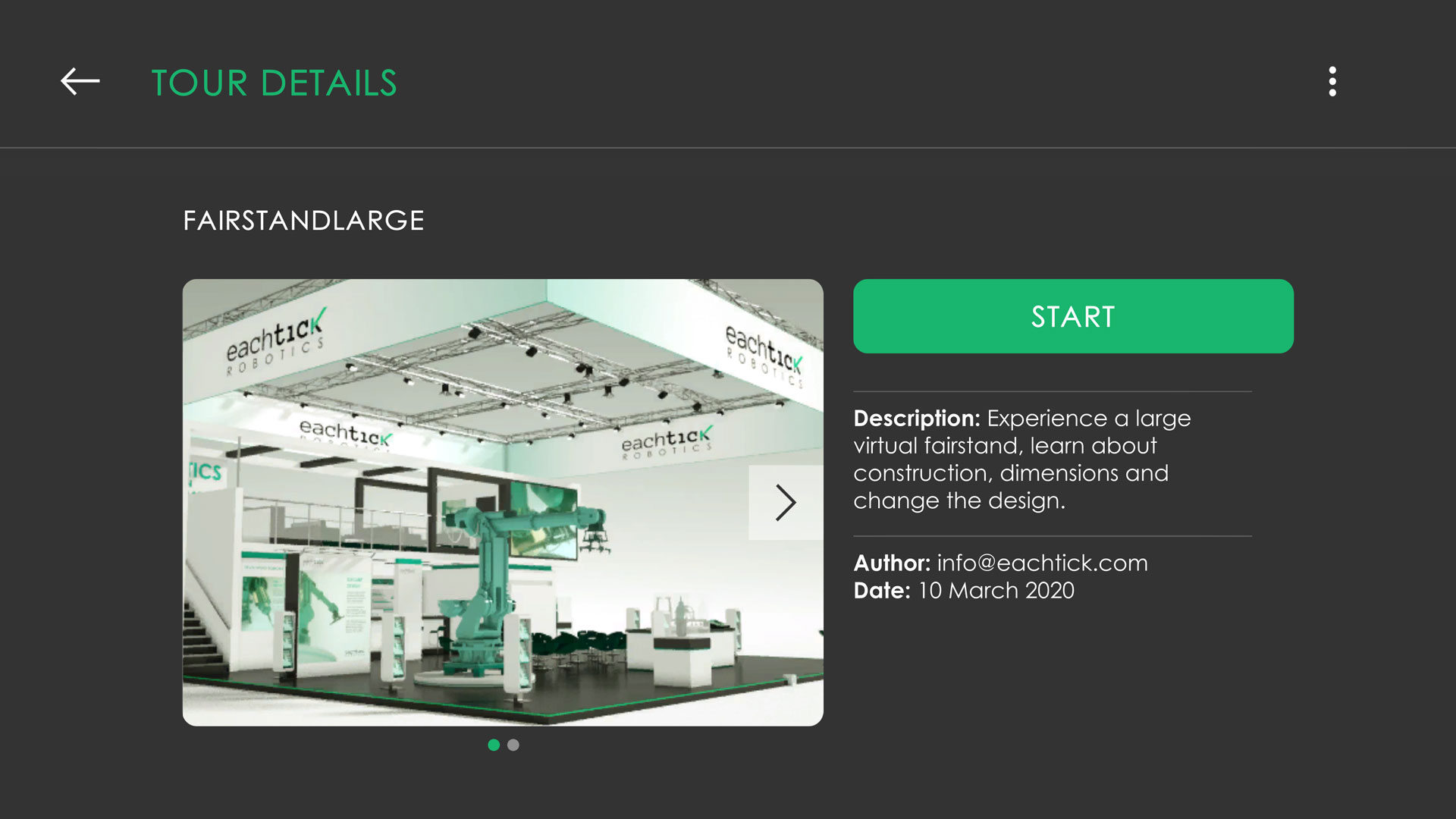 Hey there! We have been busy here at Virtofy, but we want to take a moment to tell you where we are at.
In the current difficult situation around the globe, more people than ever experience how the need for new concepts of working & communicating without physical presence is becoming increasingly important. But also beyond such extreme situations, this trend will not stop. Since we see Virtofy as one part of the solution for this rising demand, we are extra motivated to move forward and start our first public beta phase as soon as possible.
After the good feedback regarding our Unity Plugin by our testers, today we want to give you a little insight into the current status of the project. We have been working a lot on our UX and UI. The most noticable one: Virtofy is now available in a dark theme, to put the content in user's focus instead of the UI. But we also made many small changes. For example, you can now adapt the user interface size for mobile & desktop, to fit it to your personal preferences & use case. We are also going through all existing workflows to simplify them even further. Please check our screenshots to get some impressions of our current work.
If you are interested in becoming part of the first public beta phase here, contact us