The view modes
Posted: September 25, 2020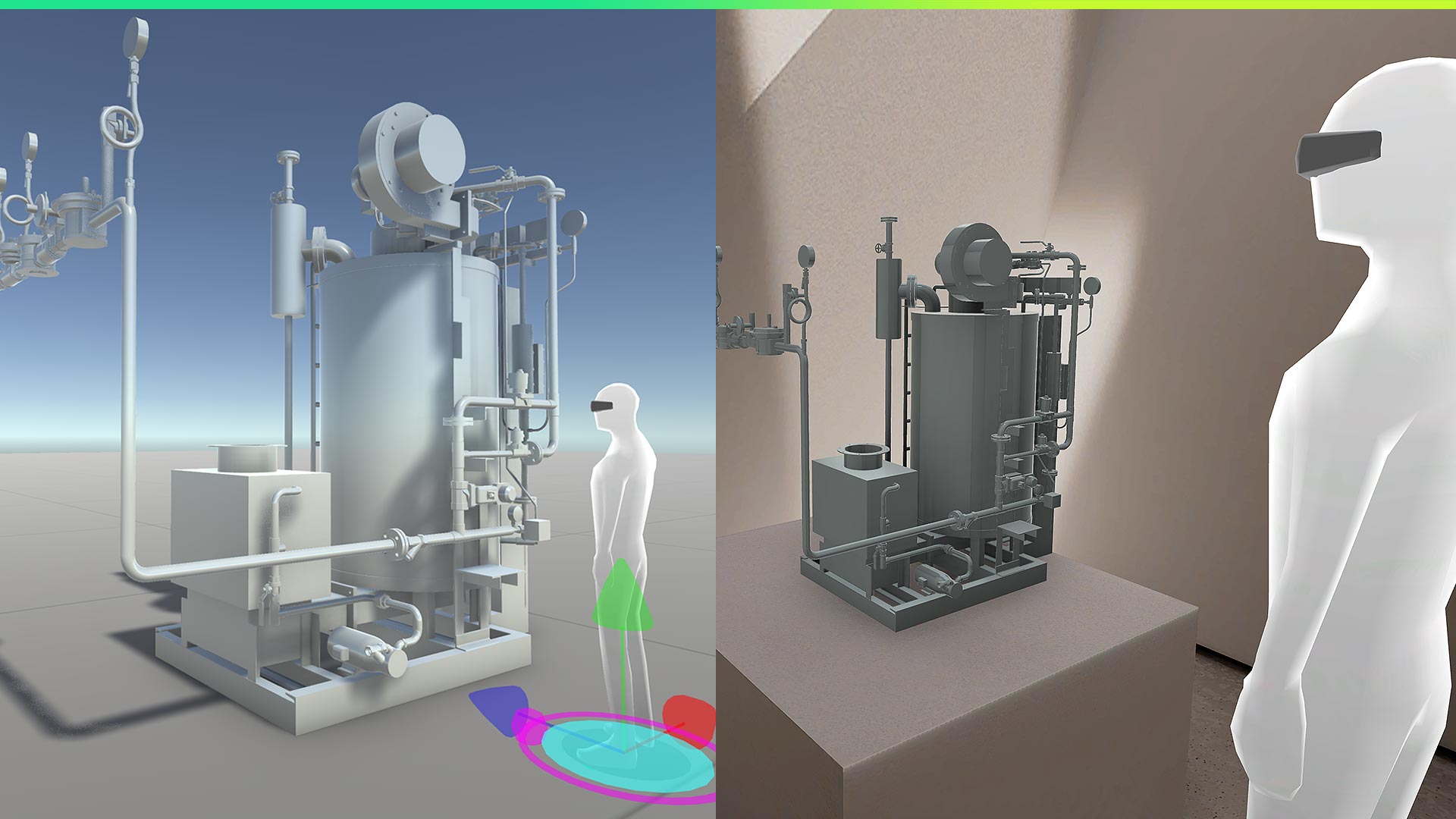 Whether you want to present your CAD & 3D data super quickly in a fully prepared environment or build a richer presentational experience with more creative freedom: We've got you covered! Based on your needs, you can choose from two different view modes for your Virtofy tour: object view and world view.
Object view
The 'object view' is the easiest and fastest way to present your 3D model and make it look good instantly. Once imported, it is automatically placed in a gallery styled room. You can change the room depending on your preference and your 3D model is scaled automatically. Even the Point Of View (POV) is already set for each room. This works great for quick presentations where the scale of the object does not really matter.
Use cases: CAD constructions of machines, intermediate reviews, rapid prototyping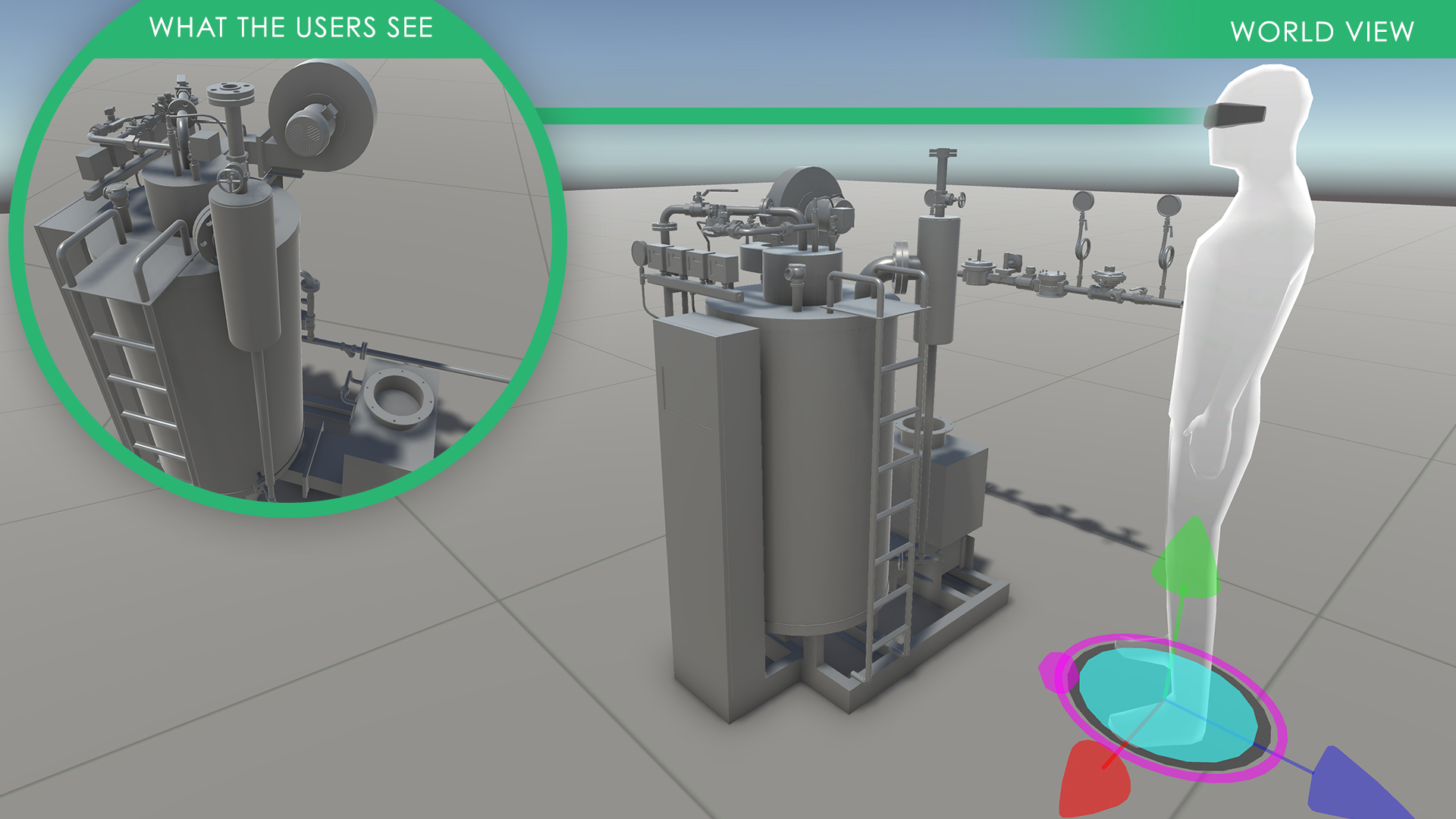 World view
In the 'world view', you have more options to create your Virtofy tour. You can scale your 3D model and customize the surroundings like ground, sky, lighting. You can also place multiple POVs, move them around and change the avatar size for each POV individually. This means, you can give users the perspective of a normal human, of a giant or any size you like.
Use cases: Architecture, larger installations, surrounding objects, objects where the correct scale matters, more detailed presentations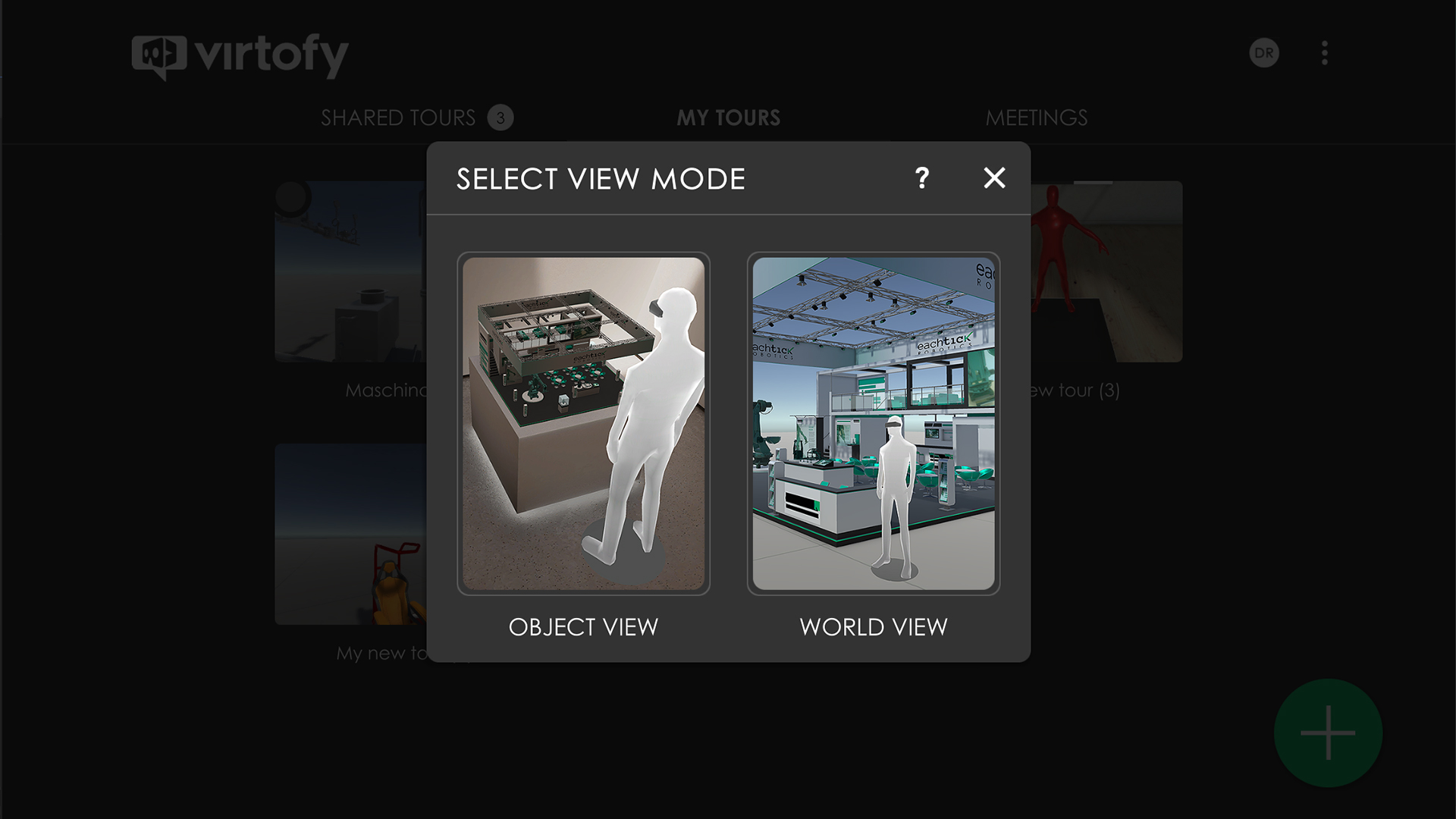 Switch whenever you like
A simple, but great feature: You can not only choose your view mode when you create the tour, but you can switch it forth and back at any time. Like that, you can turn a presentation you had built for a quick design review with the 'object view' into a more detailed experience and add POVs, work on the environment, lighting etc in the 'world view'.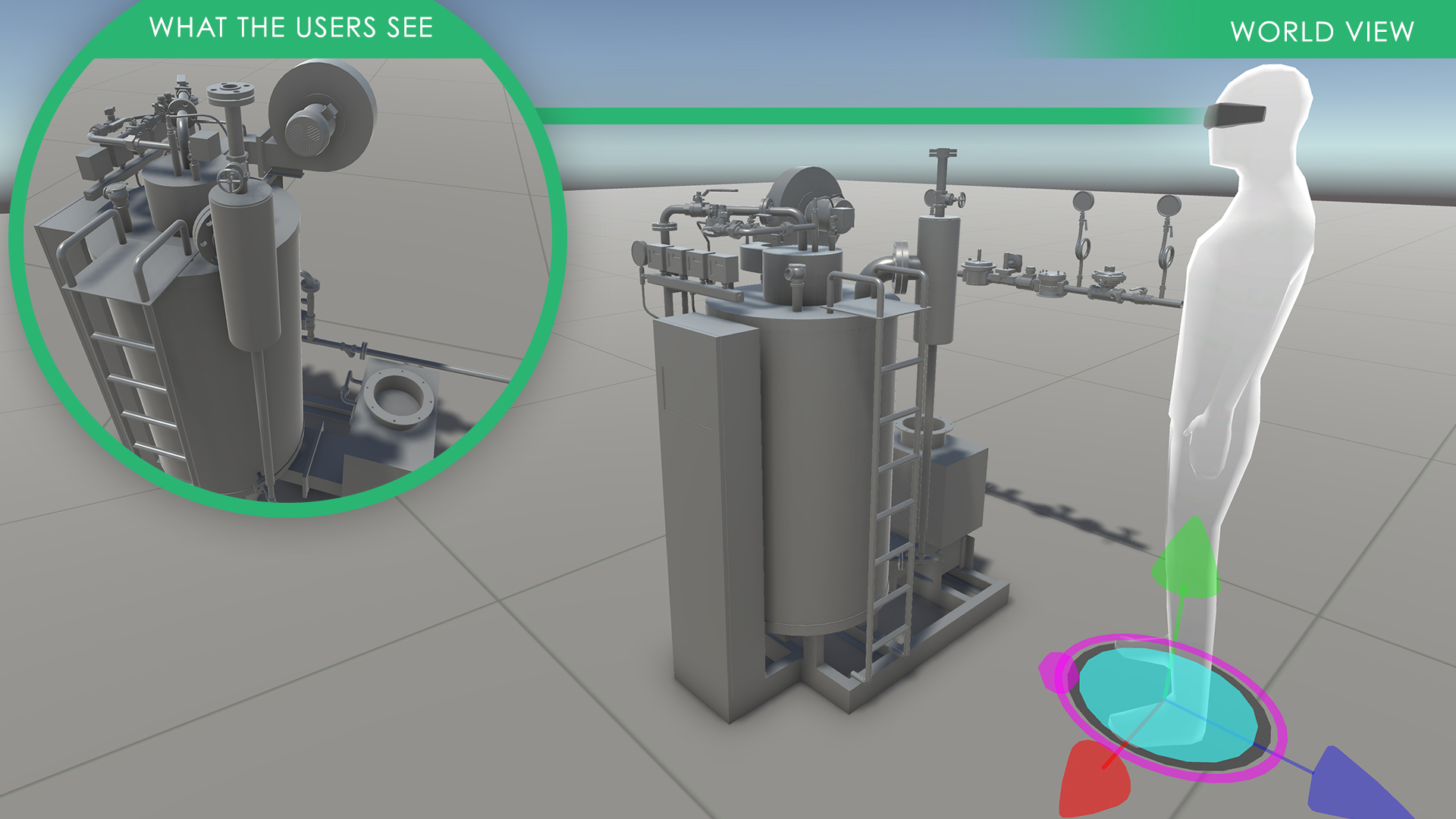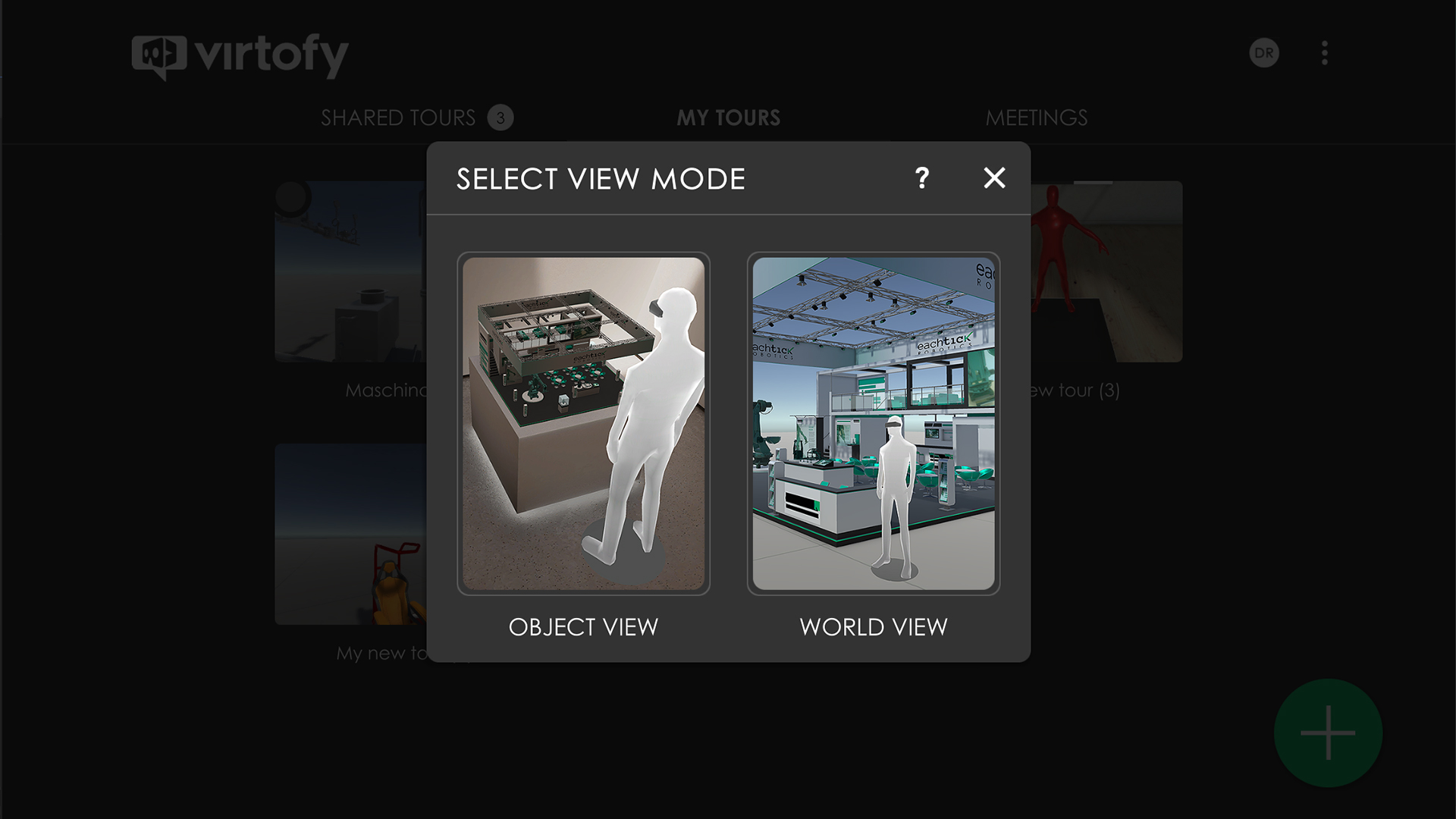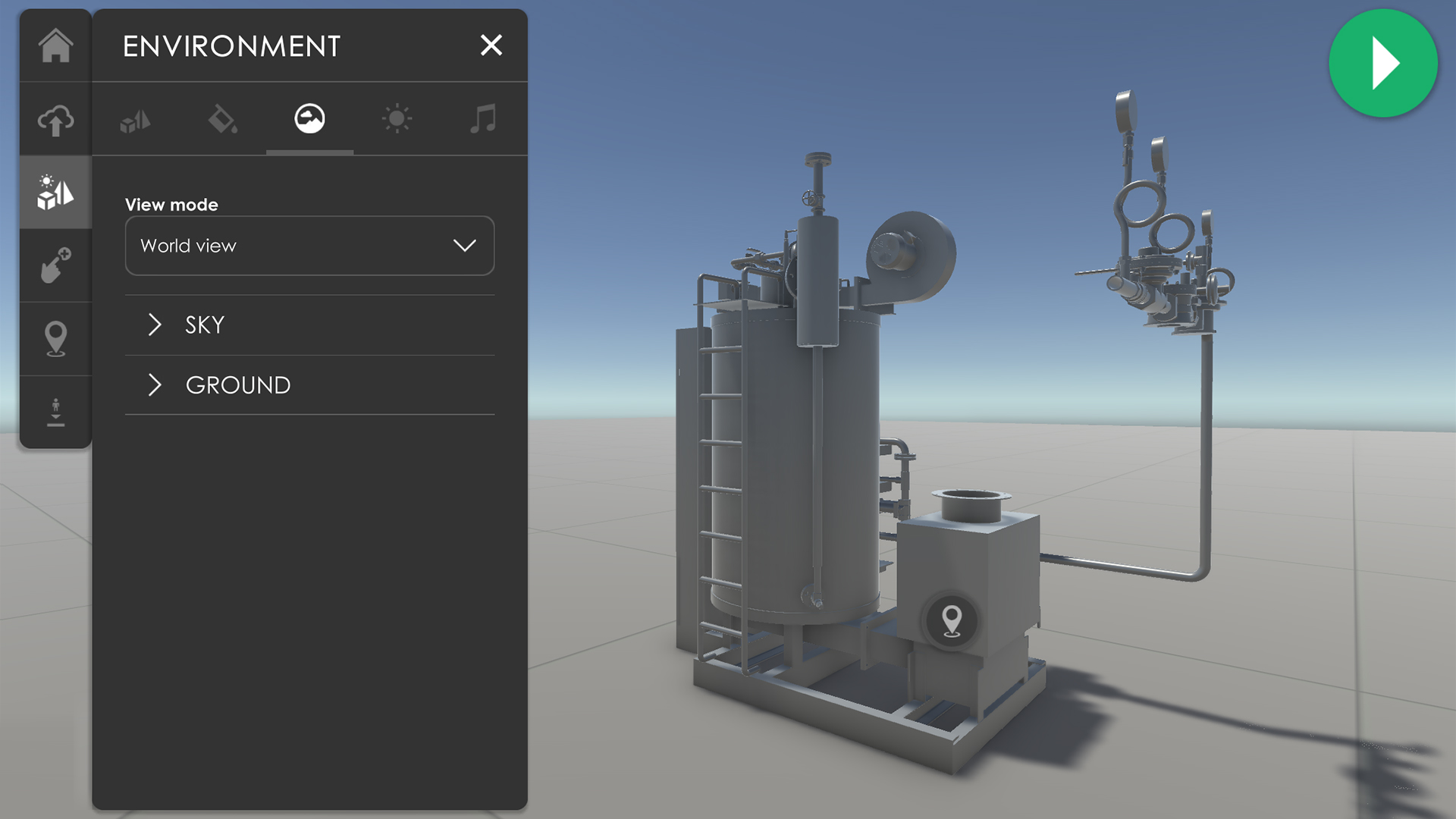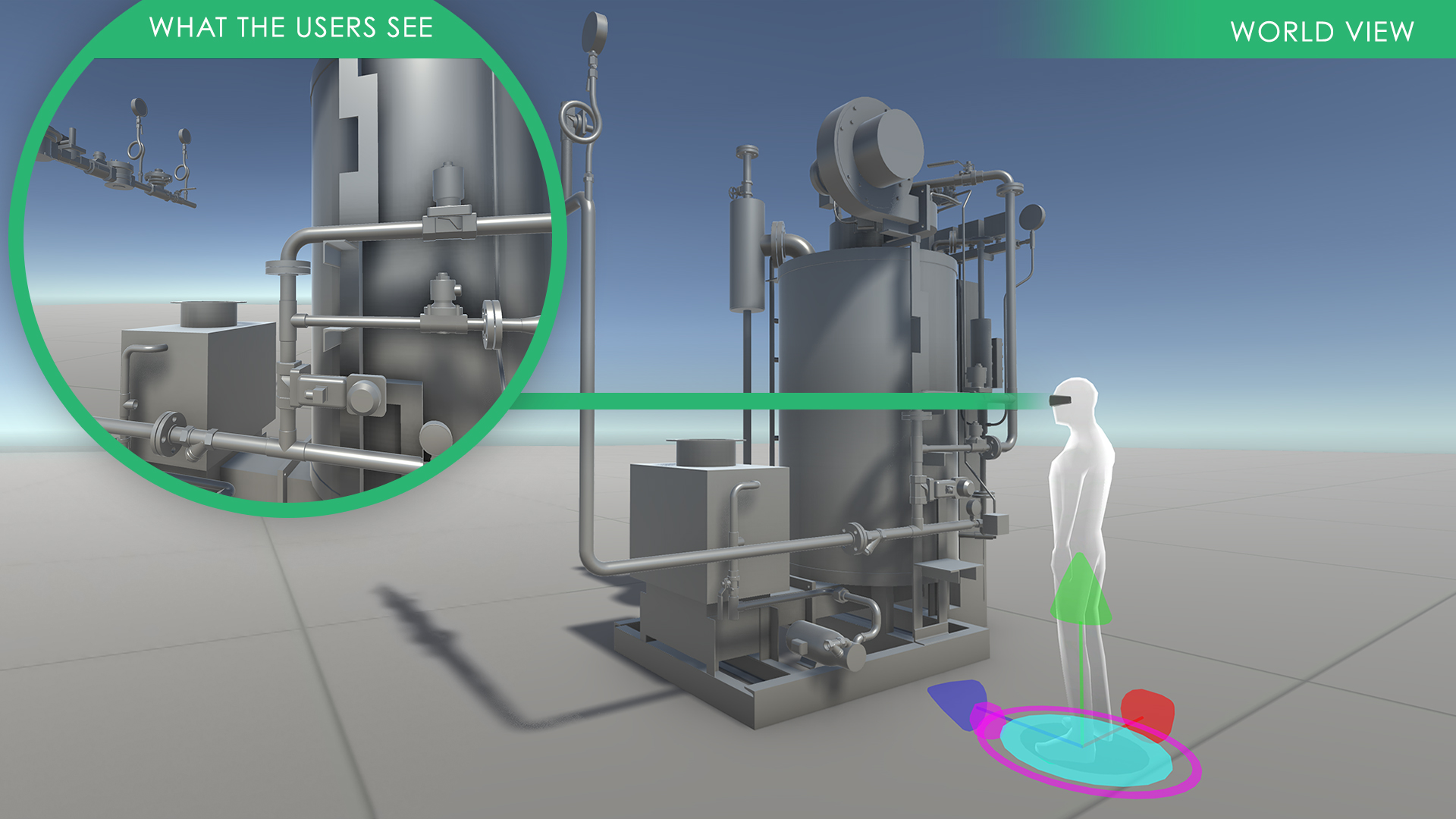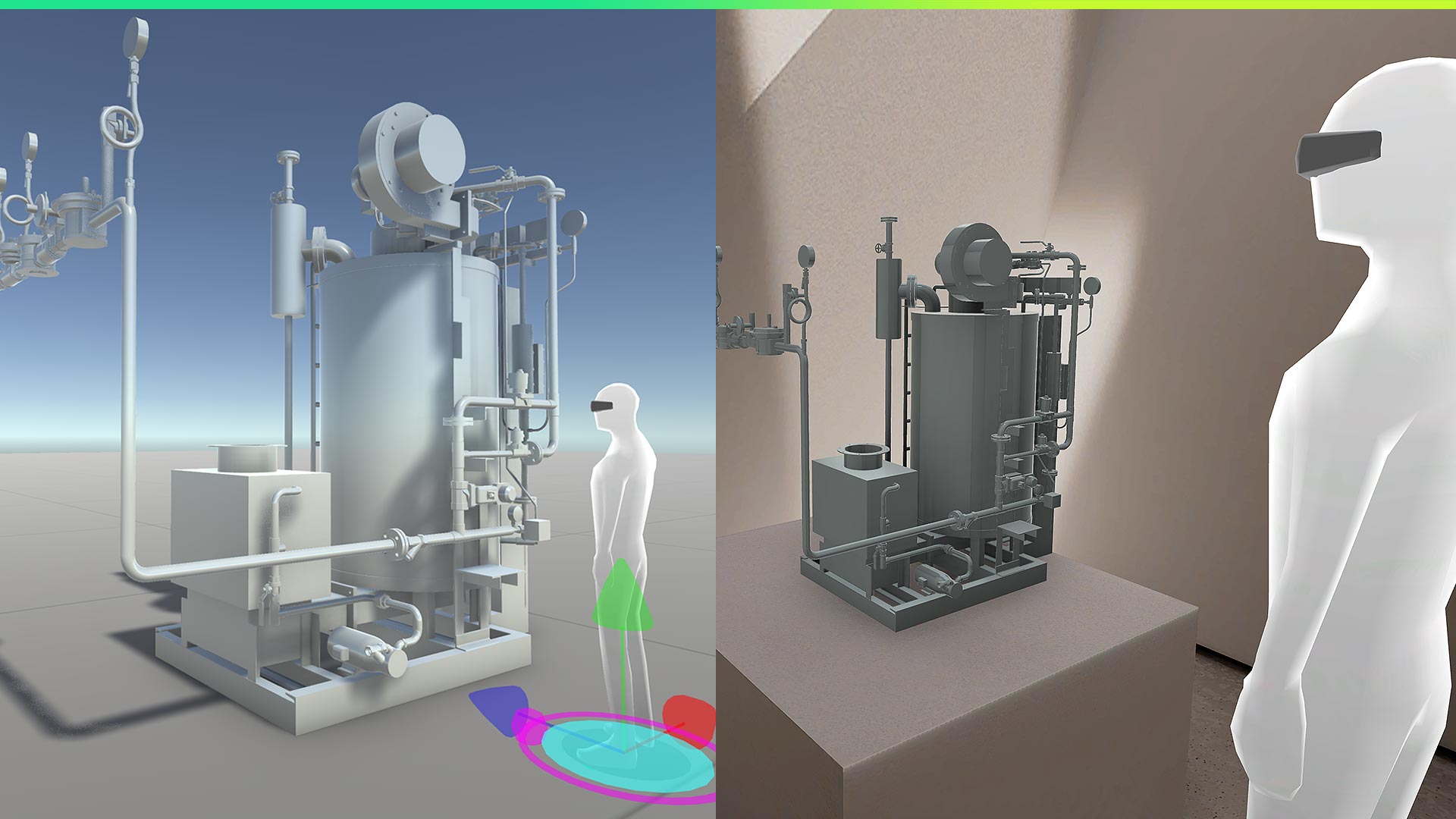 ---
If you have any questions about how the view modes work or how Virtofy can help you, ask us