Annotations
Posted: March 9, 2023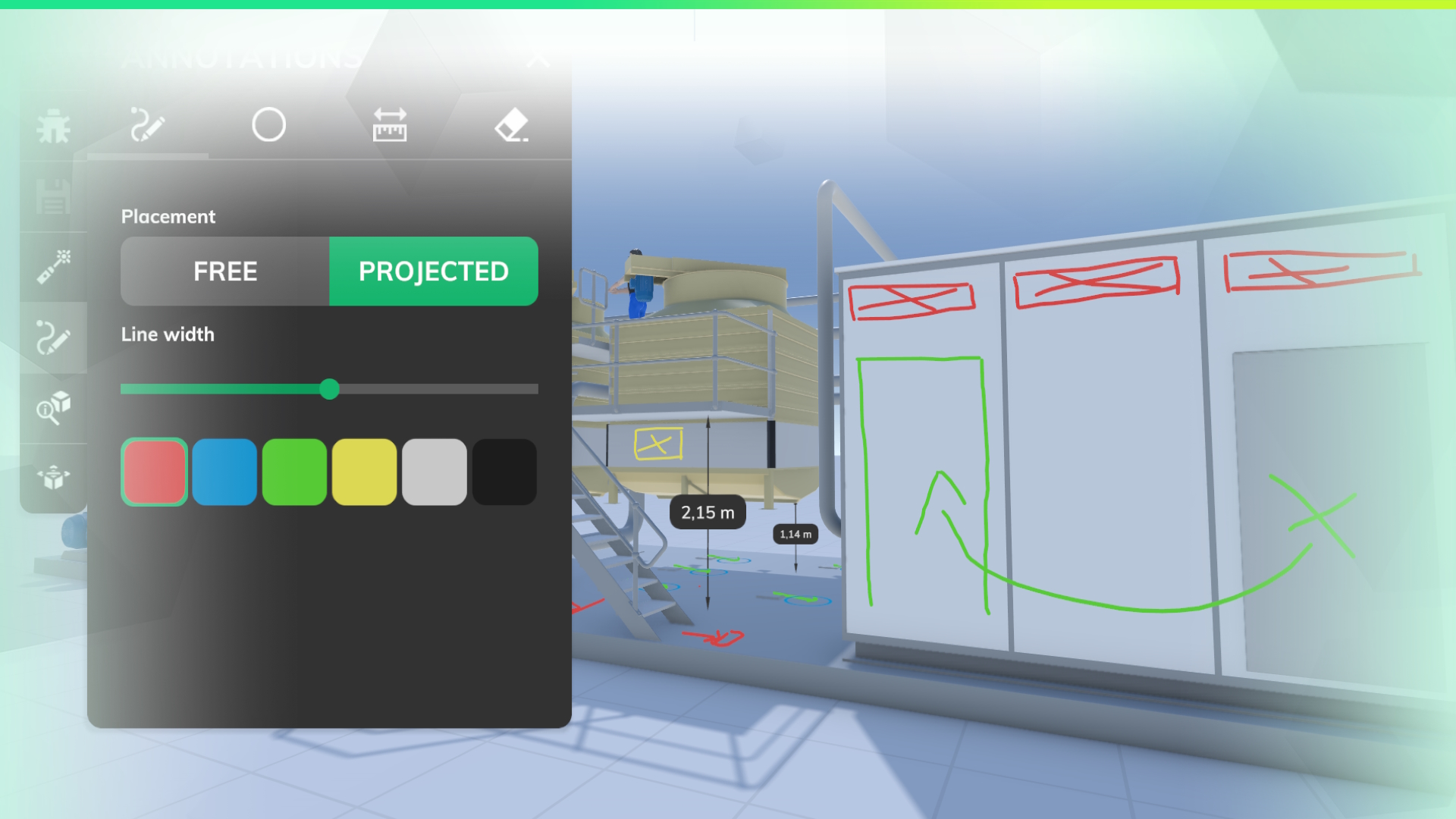 You can now use annotations like drawings and measurements directly in your Virtofy tour while watching your tour content yourself, or presenting it in a meeting.
Easy to use & so much worth it
Annotations offer you the possibility to easily focus you and your audience on the same point, as well as integrate feedback directly into your tour. The new annotation feature will support you in your design reviews, presentations and feedback loops. You can add or erease drawings, callouts or measurement lines. All annotations can be saved and restored per tour. The UI is designed for easy use on mobile, desktop and VR devices.
---
If you have any questions about this topic or how Virtofy can help you, ask us