Virtofy @Digitaltag Kölner Unternehmen
Posted: June 5, 2023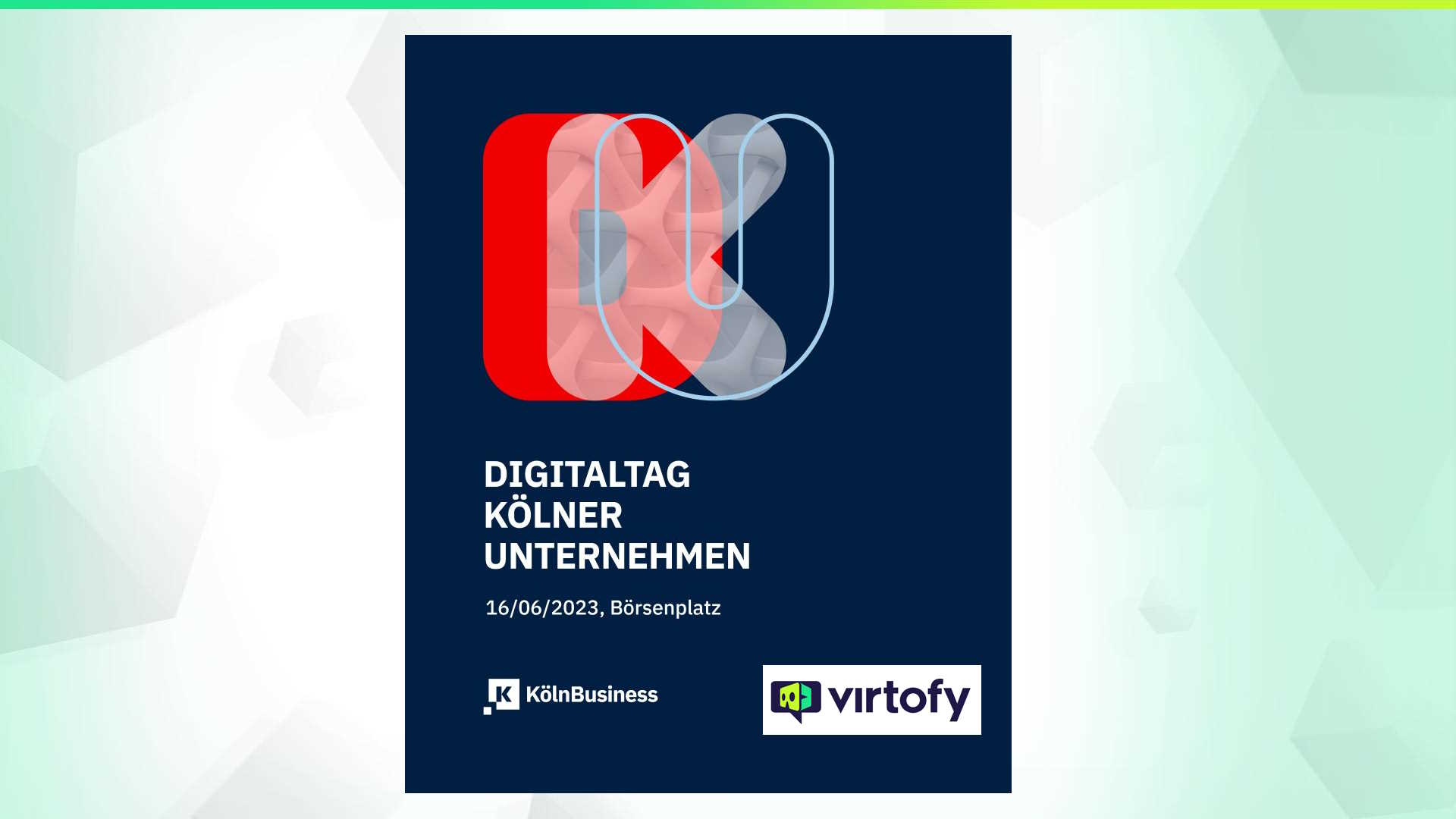 Join us at the Digitaltag Kölner Unternehmen on June 16th, 2023, organized by IHK Köln , HWK Köln , and the Mittelstand-Digital Zentrum Rheinland . Visit the Corporate XR-Lab on the 3rd floor of Börsenplatz 1, 50667 Köln.
The exhibition starts at 10:00 am, so make sure to arrive early to make the most out of your day. Embark on guided tours to explore the latest XR technologies, including our groundbreaking VR presentation app, Virtofy. Experience Virtofy in action during a brief, immersive showcase at our booth.
Enjoy complimentary food and drinks as you delve into the XR world. This event is completely free, providing you with an exceptional opportunity to discover XR innovations and indulge in a fantastic day of exploration.
Sign up for the guided tours on the official Digitaltag Kölner Unternehmen website to secure your spot. Spaces are limited, so book in advance.
Join us at the Digitaltag Kölner Unternehmen for an unforgettable XR experience.
We look forward to seeing you there!