Virtofy - the virtual presentation system
Posted on Friday, November 25, 2022
Launch of the Virtofy BETA program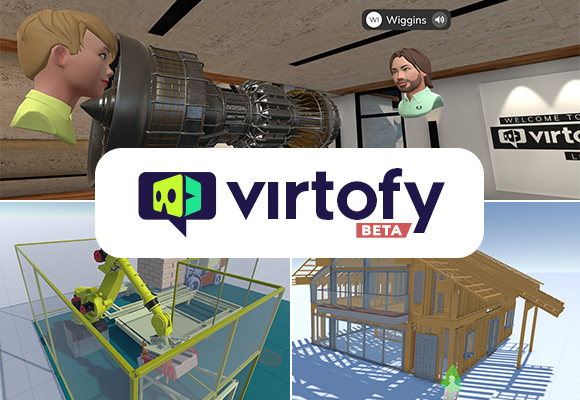 Today we announce the first release of Virtofy BETA.
Virtofy is a virtual presentation system to present 3D / CAD / CAE designs in live presentations & meetings. André Weinhold, CEO of Virtofy states "it has been a long and intense development process, since we wanted to make sure, that even though this is not a final version, it already delivers a well rounded, stable experience. And we are convinced the result was worth it."
Audience
The software was developed with a focus on designers, engineers, AEC companies and marketing experts. Presentations and meetings can be held in VR, on mobile or desktop. The in-app editor, which is currently available in Virtofy for Windows, enables users to import over 29 different 3D / CAD / CAE formats and create interactive VR tours with images, audios and videos.
Platforms
Virtofy BETA is available on desktop for Windows, on mobile for Android and in VR for Meta, Quest-Link and SteamVR. More editions for other platforms are currently in development.
Join the BETA
To join the Virtofy BETA program, users are invited to sign up here.